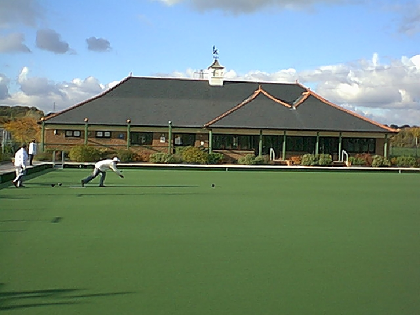 The Bowls Pavilion
Crabbs Way, West Totton. S040 8FA
Beginners and experienced bowlers welcome. You can either take out an annual membership or pay and play. See Membership page for Times and Fees
THE CORONA VIRUS SITUATION
A MESSAGE FROM THE CLUB PRESIDENT
Having heard what the Prime Minister said this on Monday 23rd March, it is obvious that the Centre will remain closed until further advice or instructions are given.
I'll be sending a further email to you in due course about paying your annual fees but that can wait - it is not urgent.
If you've won the weekly Club Lotto then congratulations, but I'm sure you can wait a few weeks for your prize money. Jim Freeman has let me know if any payments are due and we'll find ways of enabling you to pay in due course.
With all good wishes, and whatever you are doing, stay safe.

If you are in contact with any other 'regulars' who do not have email I'd be grateful if you could let them know of this decision.



Outdoor Carpet Winter League.
The completion of the league has been marked by a small lunch presentation at Totton & Eling BC. This was attended by 7 of our members, 4 from Braeside, 7 from Parkside and 4 from Sixpenny Handley. There was a very good atmosphere, attendees enjoying each others company over a few sandwiches and a cup of tea, Parkside was presented with the trophy, donated by Totton and Eling.
We were well looked after by Jan, Jill and Barbara. Thanks to you all from Steve (President)and Chris (Club Captain)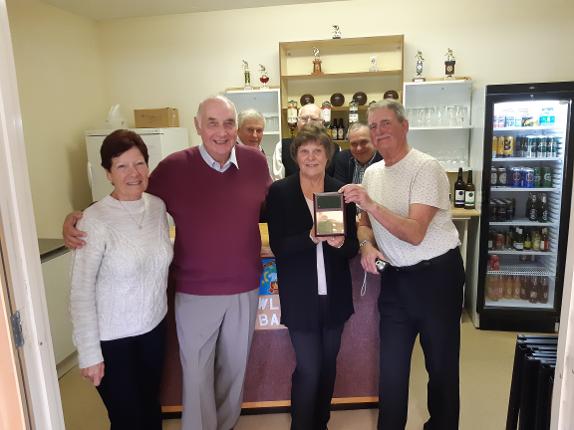 © Copyright Totton and Eling Bowls Club